Miraculous healing doesn't go against science. It just goes beyond science as we have understood it.
Dr. Kim D'Eramo

Why did I develop a practice based on MindBody Medicine?
Hi! I'm Dr. Kim D'Eramo
, physician, bestselling author of the
MindBody Toolkit
, and Founder of the American Institute of MindBody Medicine.
I've always been very highly sensitive and intuitive, able to read and feel energy, and aware of what's going on beneath the surface. Growing up I was deeply aware of what was going on inside my body and could witness how my thoughts immediately impacted my body and others around me. I was fascinated with Mind Body Medicine and Spirituality, and started studying these with passion. I knew at a young age I was here to be a doctor and share my awareness that our thoughts create reality, our emotions directly affect our cells, and our bodies can heal from within.
I later attended Osteopathic Medical school and went on to become a Board Certified Emergency Medicine Physician. As a doctor who was so highly empathic and energy sensitive, it was easy for me to tune in and quickly see exactly what was limiting my patients' health and keeping disease in place. Working in the Emergency Room for years, I was amazed at how universal this was! All of the patients I saw with chronic illness had a component of emotional and mental energies keeping their disease state in place.
 "All of the patients I saw with chronic illness had a component of emotional and mental energies keeping their disease state in place."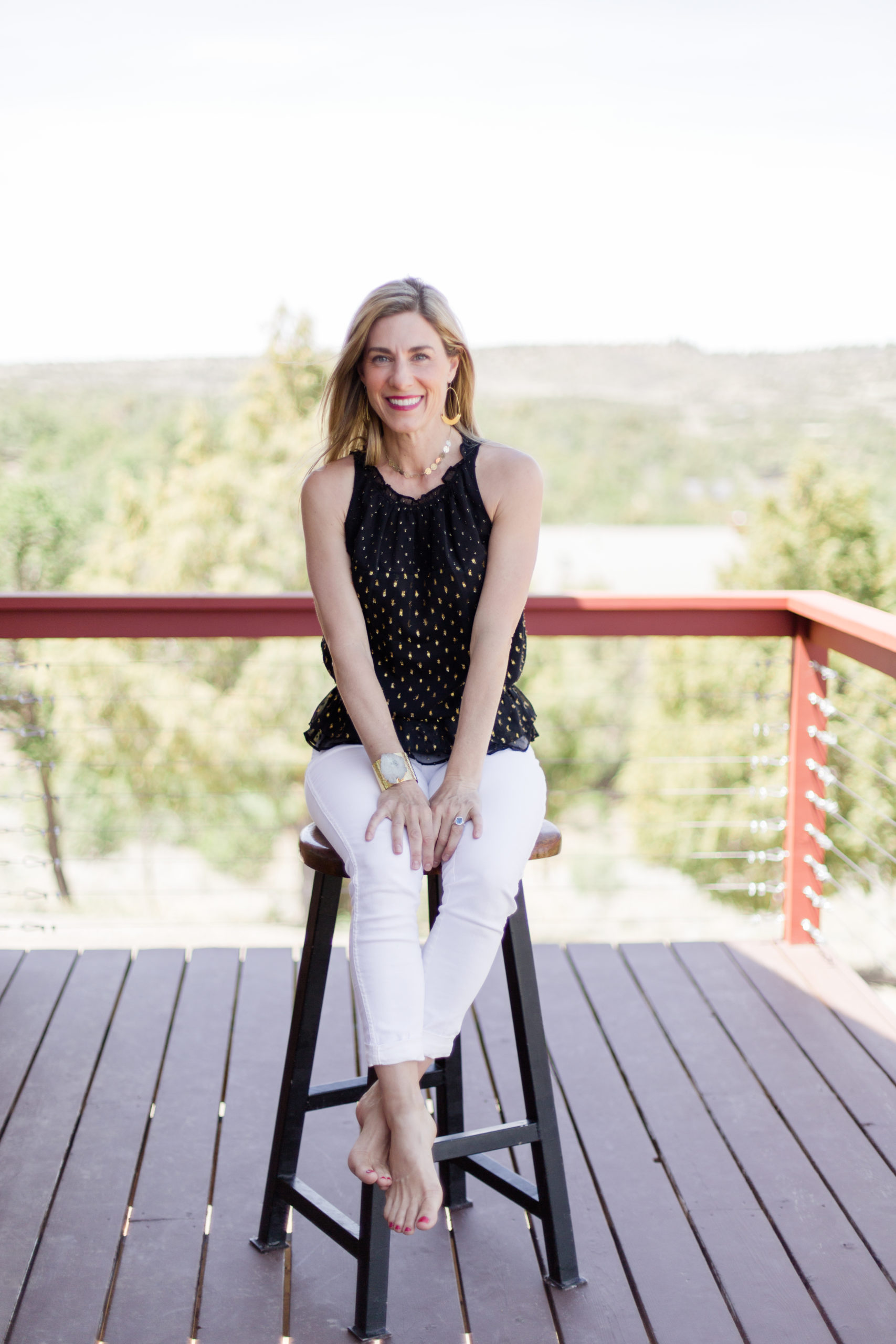 So many patients came to see me, unaware of what was going on at deeper levels in their bodies. None of them had visited a doctor who could see things this way. It was so obvious to me, but completely missing from the medical model I was operating in. I knew I had a gift and could have a bigger impact by creating a structure that honored my intuitive abilities and allowed me to share them more freely, so I left my career in Emergency Medicine and established a practice using Mind Body Medicine to assist healing. Years later, I experience every day how easily disease can resolve when we shift our energy.
I also experienced this first hand. During medical school, I developed a strange illness with severe joint pain, back pain, headaches, weight gain, aching and chills all over, and severely low energy. After years of doctors telling me "nothing was wrong" or putting me on anti-depressants, I was finally diagnosed with an autoimmune disorder and given multiple medications. 
This was a turning point because I suddenly met a place in myself where I felt totally powerless. Nothing I had done made a difference. It seemed the "disease" was bigger than me and would take over my life. I was aware enough to see that holding this perspective was wrong. That's why it felt so heavy in my body to see it this way. There was something else possible for me, although I did not know how.
The despair I felt that day showed me it was time to let go of the belief that what was happening was wrong and that I was not already whole. I began to see where I had felt inadequate and so pushed my body to constantly achieve and improve. I saw how I'd dealt with my symptoms as a conquest to go beyond, instead of as a calling to slow down and nurture myself. So many unconscious patterns came to the surface as I was finally willing to look instead of run away from this illness. After integrating this realization and releasing the idea that I'm powerless, my body healed within days! This experience gave me immense compassion for my patients and I realized this perspective was at the core for so many who were experiencing chronic pain and illness: the idea that what's happening is wrong and I'm powerless to do anything. It taught me more than anything I could have learned in a book about MindBody Medicine and the body's ability to heal itself. 
"This experience of illness taught me more about self-healing that I could have ever learned in a book."
As a MindBody Medicine Physician, I've now created a career centered around the body's WISDOM, not centered around the disease.
I've assisted THOUSANDS of patients using MINDBODY MEDICINE to resolve issues like:
Chronic fatigue
Autoimmune illness
Chronic pain
Fibromyalgia
Anxiety
Thyroid disorder
Cancer
Food intolerance
Adrenal fatigue
Migraine headaches
…and many other illnesses where conventional thinking had little to offer.
"I felt sluggish all the time, was depressed and was diagnosed with thyroid disease by my doctor. I was failing in my career and had just called off my engagement. After this work with Dr. Kim, everything changed. I no longer have thyroid disease. My energy is great and I'm exercising again. My relationship is better than ever. My career is absolutely thriving and I'm in my dream life." – Kate Zachau
"I was depressed, felt tired all the time, and hadn't worked out in months. I hated my job and was about to quit. Now, my relationship is thriving, I love my job and am doing hot yoga 3 times a week! Chronic injuries have healed and my body feels fantastic. This work seemed too good to be true, and it was even better!" – Arlene Broussard
"I had been on and off anti-depressants and medication for attention deficit for years. I was struggling with hormonal issues, hypothyroidism and an overall feeling of imbalance and depression. After this work with Dr. Kim, I am now off all antidepressant medications, and off medication for attention deficit. I am able to focus and enjoy my life in a way that I have not be able to in many many years!" – Andrea Perella
What's different with my approach is I am not trying to fix your body. You are not broken. You are already whole.
You are constantly in a process of expanding and becoming more whole. When we remember that the body has unthinkable wisdom, we remember to assist it in the process, instead of trying to shut down symptoms. Symptoms are the body's way of communicating! When we shut down this communication, the whisper turns into a scream of pain or illness. That doesn't mean the illness is wrong.
I look at what's right about this that's being overlooked. I use my intuitive abilities to identify specifically what's required in order for you to heal. I can do this sometimes within seconds of meeting someone, even when they've been evaluated by dozens of other physicians who have been trying to "fix the problem." 
With a Mind-Body approach, healing happens from within you, and the solution is simple.
Unthinkable things happen when you open to RECEIVE healing instead of working hard and fighting for it.
You will witness how your body responds to this work, even if you've suffered for years, seen dozens of doctors, or been given a medical diagnosis. Often people I work with are able to feel a change right away.
It is my deepest joy seeing others awaken to this wellspring within and begin experiencing the abundance of life in every way.
Here's how I can assist you in entering vibrant health:
Watch Dr. Kim's Videos to Help Yourself
Explore Tools to Reverse Disease
Learn with Dr. Kim in her Programs
 Dr. Kim completed her Emergency Medicine residency at Emory University in 2005, and is board certified in Emergency Medicine. She received the "Student Teacher of the Year Award" from Emory University's Department of Emergency Medicine in 2004 and 2005.
She graduated medical school in 2002 from University of New England College of Osteopathic Medicine, where she also completed a Fellowship in Osteopathic Medicine and Medical Gross Anatomy, as well as an undergraduate Fellowship in Neuroanatomy.
Dr. Kim graduated with honors for her baccalaureate degree with a double major in Chemistry and Biology at Providence College in 1995.
Upon completing residency training, Dr. Kim practiced Emergency Medicine in the metro Atlanta area before moving to rural Tennessee to help establish DeBusk College of Osteopathic Medicine in 2007, where she served as Assistant Clinical Faculty and established their Emergency Medicine program as well as their Osteopathic Medicine Department.
In 2010, she returned to her hometown of Boston, where she opened Wellesley Sports Medicine in Wellesley, MA. There, Dr. Kim practiced Osteopathic Manipulative Medicine for sports injuries and pain, treating elite athletes, marathoners, and professional triathletes.
Dr. Kim and her husband Dr. Mario Torres-Leon produced a Top-10 podcast "The Thrive Doctors" featuring the latest in MindBody healing.
In 2012 she published The MindBody Toolkit, which was a #1 Bestseller on Amazon.
Dr. Kim founded The American Institute of Mind Body Medicine (AIMBM) in 2014 to train individuals and wellness practitioners how to activate the body's ability to heal itself. Through AIMBM, she conducts live workshops and retreats, and assists clients online internationally.
Dr. Kim's work has been profiled on national television networks including Fox, NBC, and CBS, as well as being featured regularly on Emotional Mojo and The Daily Buzz.
As Seen In
As Seen In
As Seen In